Music
8:45am - 12:00am
Music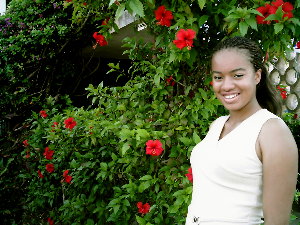 April in Belize


Hello! In the summer of 2007 I had an excellent opportunity to go to Belize, Central America. How did that happen? I spent six weeks at Kids Across America Camp in Golden, Missouri as a counselor for the Higher Ground Leadership Program. Kids Across America is a Christian sports camp whose mission is to build leaders by encouraging, equipping and empowering urban youth and their mentors through Christian sports camping. Their vision is to revolutionize inner-city America through evangelism and to equip urban youth and their leaders. I've been attending KAA since I was 16 years old, I'm telling you its one of the best places on the planet to be! All you youth leaders and pastors check out their site and consider taking your youth groups, its definitely worth the investment. www.kidsacrossamerica.org

Specifically, the Higher Ground Program is a sub-camp of KAA. Higher Ground is a three-year program designed to train high school students in servant-leadership skills and principles that will allow them to become servants and leaders within their communities. First year students learn how to share their testimony and evangelize. Second year students take an inner-city mission trip somewhere within the United States. Third year students take a mission trip somewhere out of the county. As a counselor at Higher Ground I had the privilege and opportunity to serve, encourage, challenge, and assist the students as they learned and traveled on their mission trips. So of course I got to go to Belize too!

We traveled to Belize and stayed there a total of 12 days. While we were there we participated with several churches in the area. Each one of us divided up into groups and helped lead Vacation Bible School for the native children. We had plenty of opportunities to serve through community service, praise dancing, skits, and singing. We also had the opportunity to do a prayer walk and street evangelism. We visited a community park, a home for abused children, a senior citizens home, a radio station, and a few more places I can't think of. The people of Belize are extremely nice and welcoming, they made us feel right at home. A very popular dish there is beans and rice, we had it almost everyday! One thing I do know is that our Christian brothers and sisters in Belize love to praise the Lord! Their heart for the Lord was very apparent and it was such an encouragement to me. Our mission trip was definitely a learning and challenging experience. I had a great time there and I hope to go back again one day. Be sure to check out our photo gallery to see some pictures of our mission trip. God bless!!! -April


Photo Gallery...
Give us your comments, questions, and concerns. We want to hear from you!

Feedback Forum